Whether for Christmas, birthdays, showers or another special occasion, we always seem to be shopping for presents. You can pull double duty and enlighten your gift recipient and others with your thoughtfulness by choosing a gift tied to a charitable cause.

Of the many fashion and beauty products benefiting various charitable organizations around the globe, here's a cool top 10 that stand out.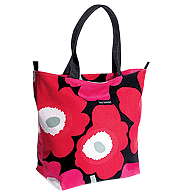 10. Give a tote
Designed by Marimekko exclusively for the Avon Breast Cancer Crusade, this stylish cotton canvas tote has a pink-ribbon-motif zipper pull. A full 100 percent of the net profits will be donated to the Avon Breast Cancer Crusade. Grab Avon's limited-edition Crusade Tote for the book lover, teacher or woman in your life who will appreciate a tote that could help change the world. $10,
www.avon.com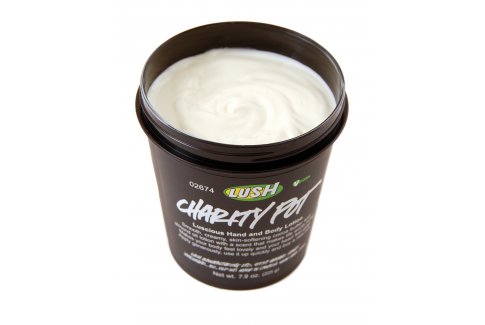 9. Give charity
Lush USA, makers of fresh handmade cosmetics, have a wonderful product for the passionate protector on your holiday buying list. The Lush Charity Pot hand and body cream gives money directly to worthy causes around the globe. Choose a group focused on environmental conservation, animal welfare, humanitarian issues or other cause, and it gets 100 percent of proceeds from the sale. If your cause is not on the list, you can email the company with an organization or group's info.
www.lush.com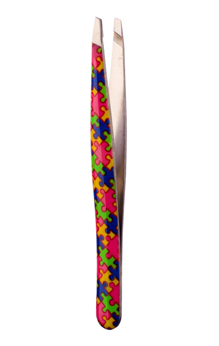 8. Give tools
We all know a great pair of tweezers is one of the tools of the beauty trade. Try the Japonesque Jigsaw Slant Tip Tweezers and help benefit the Autism Society of America. The brushed stainless steel tool is finished with a deep enamel coating and bright colors for a fun look and feel. This tweezer is designed for flawless, expert hair removal and makes the uncool task of hair removal at least
look
cool. $20,
www.japonesque.com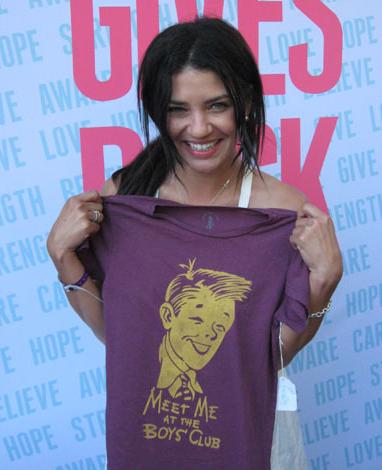 7. Give tees
Give and Take Tees are the perfect gift for those who want to raise awareness about certain causes and make a statement with their wardrobes. The message on these vintage cotton wash tees is intended to ignite a positive response and to encourage activism in a hip, stylish manner. And you can choose which cause to support.
www.giveandtaketees.com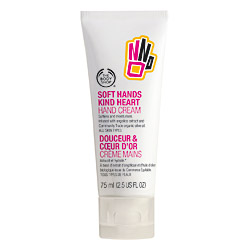 6. Give soft hands
Soft Hands, Kind Heart hand cream has angelica extract, known for its protective and soothing benefits, and organic olive oil to condition and soften the hands. It's a non-greasy formula that sinks into the skin to moisturize and condition. By purchasing this product, you can show your support for children and young people victimized by sex trafficking around the globe. $10,
www.thebodyshop-usa.com
charitable cause.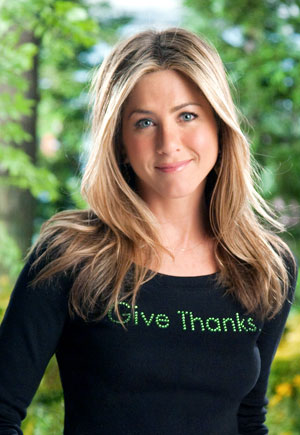 5. Give thanks
Give this cool DKNY black boatneck tee with green rhinestones spelling the message "Give thanks" on the front. Seen worn by celebrities such as Jennifer Aniston, this gift directly benefits St. Jude Children's Research Hospital. The St. Jude's logo is on the back. $24,
www.tg.stjude.org/giftshop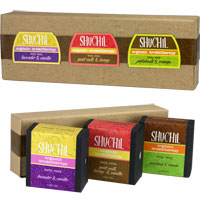 4. Give organic
These luxurious, natural and fragrant little soaps make a wonderful gift while supporting an important and worthy cause: Literacy. The gift box includes a luxurious trio of aromatherapy soaps: Organic coconut, sesame and essential oils. This set is eco-friendly and smells delicious. Plus, one children's book is donated for each gift box sold. $14.95,
shop.theliteracysite.com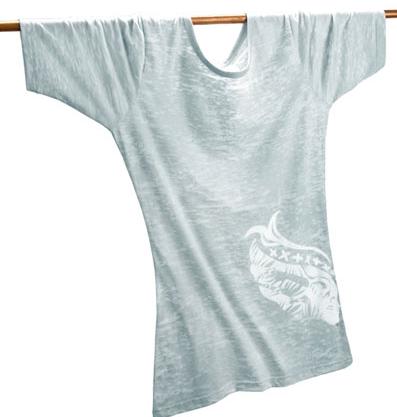 3. Give a warrior tee
Ford Motor Company's short-sleeve tee is super soft and comfortable 100 percent sheer cotton fabric with a stylish warrior design and a vintage, worn-in look. It's also see-through to layer perfectly over a camisole. This original piece is part of Ford's Warriors in Pink apparel; all net proceeds go to Susan G. Komen for the Cure. $22.00,
www.fordcares.com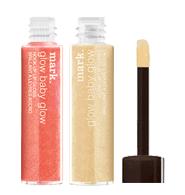 2. Give a little glow
Avon has long supported charities for women, and all proceeds from sales of Mark Glow Baby Glow Hook Up Lip Gloss go to the m.powerment fund, which fights domestic violence against women. Lips stay smooth and moisturized, with a slick and sexy finish that glistens, shines in sheer colors and offers minty freshness. $5.50,
www.avon.com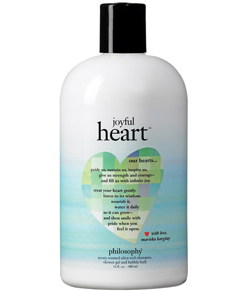 1. Give a joyful heart
The Joyful Heart ultra-rich three-in-one shampoo, shower gel and bubble bath has a fresh, floral peony scent. Founded by actress Mariska Hargitay, the Joyful Heart Foundation is committed to the total healing and recovery of sexual assault survivors. Philosophy is a proud supporter of this foundation, and 100 percent of Philosophy's net proceeds from this product are donated to the foundation. $20,
www.philosophy.com