December 14th, 2009.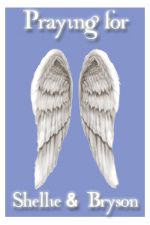 I want to express my deepest sympathies to a fellow blogger, Shellie, aka @Military_Mom (
Blog4Mom.com )
who lost her precious baby boy, last evening in a horrible drowning accident in the pool in the backyard of their new home. Little Bryson was only two years old.
http://tinyurl.com/yag6vvj
As a mom, I could never imagine or understand the depth of the pain and heartwrenching agony from losing a child. Sadly enough to admit, I pray that I never have to have those feelings. No parent is ever prepared for such tragedy. When I read about this last night on twitter, my heart became so achey and heavy that I needed to trod upstairs and touch and love on all my kids. Of course, they were sleepy and didn't understand and were quite grumpy. I felt so consumed, and was feeling bad at scolding the boys earlier for making a mess, and maybe I was a little too tough on the girls about their chores....none of that really matters. What matters most is that we are a family and that we are together, and face it, LIFE is short.


We should be living in the moment, rather than always worrying about what's going to happen tomorrow, next week or even next month.I know that I myself am guilty of getting so wrapped up in the hustle and bustle of life that I find little time to enjoy the blessings that I have today.


The holidays are supposed to be about the Savior, and being with our loved ones, and creating and holding onto memories to cherish for a life time. The Face of Tragedy does not fit into that equation.
I don't know Shellie on a personal level, but my heart still aches for her and her family.
Please keep Shellie and her family in your deepest thoughts and prayers. I implore you to take the time out today to cherish your family, hold your children and significant other close, pick up the phone and make ammends with that long lost relative, forgive someone that needs your forgiveness, let bygones be bygones and live for today, in the moment--and hold onto that for as long as you possibly can.